Dennis van Goch
Werkzaam bij een energiebedrijf, Wetenschapper, Programma Manager TROEF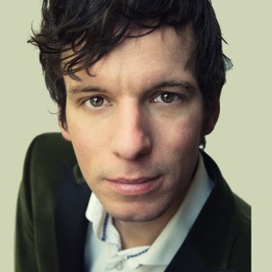 Mijn expertise
Innovation | Smart Energy Design | Strategy - Increasing happiness, reducing climate impact while creating value by connecting people to the internet-of-energy.
Dennis is a Program Manager, Engineer & Innovation Leader experienced in (international) multidisciplinary projects related to smart energy buildings & cities. Creating a healthy, sustainable and connected society is what drives me. I believe we have the opportunity to deliver on this promise based on a user centred, bottom up approach supported by the exchange of data and energy. I achieve this by combining a strong scientific background in building simulation and renewables and innovation with passion and experience in business and innovation.
Focus fields/specialties:
- Smart Grid & City Development
- Renewable Energy (market) & Energy infrastructure
- Modelling & Simulation of Buildings and Systems
- New Business Development & Innovation
- Data Analytics
Strengths include developing new ideas, strategic consulting, quickly identifying new connections and keeping an eye on the bigger picture while working in multi-disciplinary teams. Characteristics: Accommodating Reformer, Analytical, Intrepeneur, and Strategist – with a drive to pursuit ideas that have an impact.
Mijn mogelijkheden
Innovator, Intrapeneur, Program Manager, Engineer 
Relevante ervaring
PDEng. Smart Energy Buildings & Cities. Sustainable Energy Technology. Pysics. Projects: Smart Energy Collective (Offices), H2020 REnnovates, MOOI: TROEF